It came, we are seeing it, feeling it, fighting it and just like the other pandemics before, eventually we will conquer it. At first, we thought it was a China problem. Then it spread through Asia, Europe and like wild fire the rest of the world was on it's knees. Health systems are now put to test and they are crumbling, for now. For once citizens understand why doctors go to the streets demanding for better working conditions and equipment. Locally, the great Dr. Oluga was on air and I could feel he wanted to say "I told you so! I went to jail so that we won't be this vulnerable but you bashed at me…". But he's above that. He couldn't stoop that low, so the interviews he conducted he just advised and informed the nation about the virus.
In all major wars, there are always winners and losers, and this will be no different. Unlike in the other wars where nations were fighting among themselves, here, mankind was fighting for it's survival. And here's the list of winners and losers in this great fight.
Winners
Locally
1.Safaricom
Should i ask you to do an inventory of all the mobile money transactions you are now making via mpesa over this period in an effort to avoid coming into contact with contaminated moneys? And what about the amount you spend on airtime as you check on your side chic who's in the remotest corner of Kasipul Kabondo self quarantined? Lemme not embarrass you any further.
2. Health sector
Hospitals are quickly getting equipped. Initially, the public health care system in the country had slightly over 150 ICU bed. Due to patients needing specialized critical care, more ICU beds have to be found. Ventilators are being sort in masses. One hospital that was taking unusually longer construction time due to unscrupulous contractors were finished in a record time after the president cracked the whip.
3. Sanitizer and detergent companies
Prices for these essentials was hiked but people still bought them in numbers during the first days until the government had to come in and restore order. But still, there is still demand.
4. Rivatex and other similar companies.
Safety masks are the new fashion. Demand for medical safety clothing is there and they are here to supply. Imagine the cash they rake in.
Internationally
1. Diplomacy
The purported enmity between Russia and USA is kinda put aside as Russia sent medical aid to the Americans. They did the same to Italy. China sent medical personnel to italy also. This is being reciprocated across the globe
2. Medical Equipment Companies
Medtronics and other similar companies will for sure move some feet up in the fortune 500 companies' list this financial year. Ventilators were high in demand and so was patient monitors, anaesthesia machines among others.
3. Science and Innovation 
Due to race against time, scientists from different countries are coming together to find a cure. Greater milestones will be achieved and discoveries be made in the fields of epidemiology and virology. Even locally, we have realized we can actually make our own masks and PPEs. Universities like the Technical University of Mombasa are developing local ventilator prototypes and recently they developed an automatic sprayer at Likoni ferry Channel to help combat the virus.
4. Netflix, Hulu, AmazonPrime etc
People are all at home and need distractions. Subscriptions to these services shot so is their coffers.
LOSERS
1. Laid off workers
Due to companies and businesses closing, a lot of people are left jobless. Others are forced to take unpaid leave.
2. Transport industry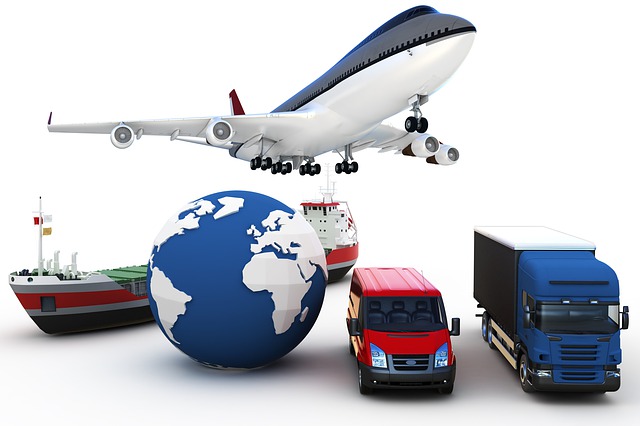 Countries locked down their borders to stop spreading the virus. In the process, airlines can't make international flights. The industry is losing billions of dollars every passing day. Also, within borders, movement is restricted.
3. Exporters and importers
Locked borders, no flights and ships hence no sale and purchase of goods. More explanation?
4. Sports
Olympics and all other sports leagues save for maybe EA sports(which i can't truly verify) were all cancelled. Weekends feels like a lifetime for most football fans.
5. Hotels
Self quarantine is encouraged with some areas having curfew hours and in extreme cases, total lockdown in some regions. People are therefore confined in their homes and not hotels.
6. Medical personnel
I've stated before that health care will be one of the greatest winners. But what of those who work there? Long working hours away from family and friends due to shortage of staff is no joke. Also seeing people die day after day will take a toll on them. After the pandemic, they surely will need counselling.
7. Students
Schools and varsities across the globe have been closed. KCSE and KCPE students will have to have their calendars revised despite Prof. Magoha's tough talk in order for them to finish their syllabus before the national exams. 
8. Social Gatherings
People were told to avoid instances where there would be large crowds of persons. Clubs and organized religion are facing tough times. Weddings and funerals take place with as less people as possible. Did you take notice of how sombre the Easter festivities were?
9. Police officers
As others are on "vacations" in their homes, these ones are out in the streets implementing the curfew orders.
10. Husbands to nagging wives
Absence makes the heart fonder. But here you're stuck with someone who shouts 13 times every 2 seconds (i also don't know how possible that is but yea, it happens). Before, a man could walk out at 10 am with the excuse of going to the barber shop and return at 2200 hrs, smelling like brewery to an enraged woman who will shout but due to the drunkenness, the yells won't scare him. Now he can't be out past 6:50pm.